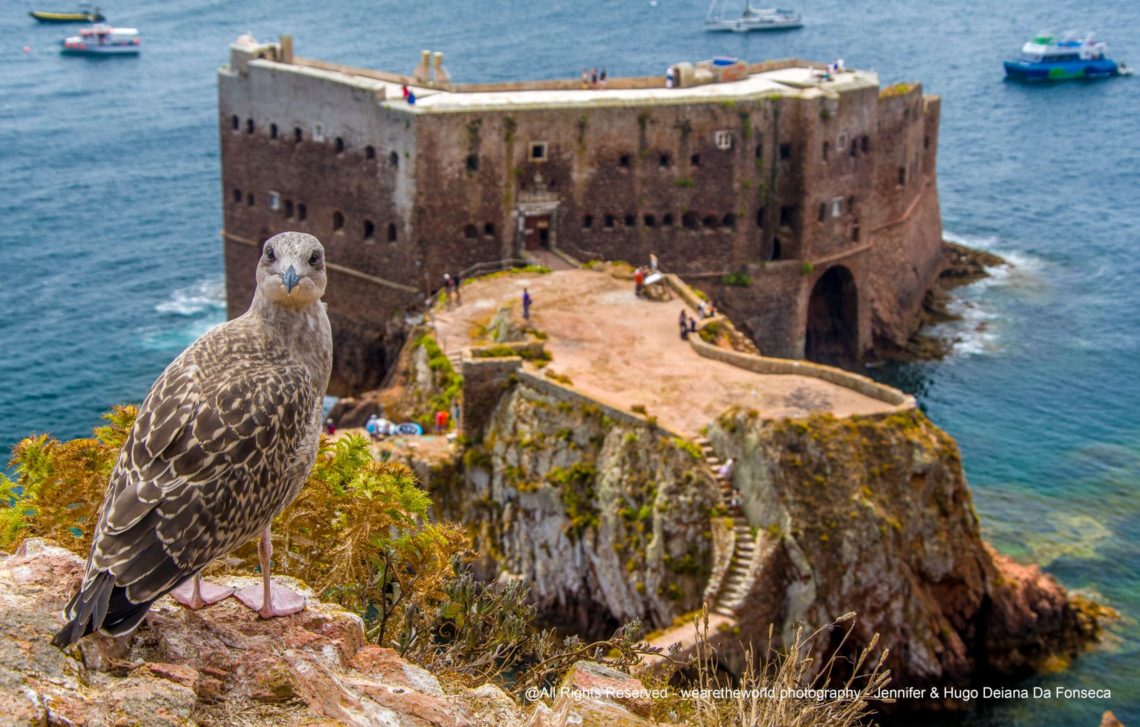 Discovering the Centre of Portugal – Part 1 – Ilhas Das Berlengas
After a nice time in-land we stoped in Peniche for the night and travelled to Ilhas Das Berlengas the next day.
The Island is been declared by UNESCO: World Biosphere Reserve.
Since 2007, the archipelago has been self-sufficient when it comes to energy. A project consisting in installing infrastructures for the production of drinking water and electricity from renewable energies has been set up. Large companies like Galp Energia, EDP and NASA participated in the project, which cost around two million euros.
On November 15, 2008, more than 80 divers removed nearly 930 kilograms of waste from the seabed for the first underwater clean-up campaign carried out in the archipelago.
Highlights: the birds of course and the clear blue / green water !
Unfortunately, it was not possible, at the last moment, to slip in the fort (but if anyone is interested, it seems like an absolutely great experience – just plan it and book it in advance)…